San Francisco-based artist Jeremy Mann…
San Francisco-based artist Jeremy Mann lives and works in San Francisco where he executes these sublime, moody cityscapes using oil paints. To create each work he relies on a wide range of techniques including surface staining, the use of solvents to wipe away paint, and the application of broad, gritty marks with an ink brayer. The resulting paintings are dark and atmospheric, urban streets seemingly drenched in rain and mystery.
Annemarie Busschers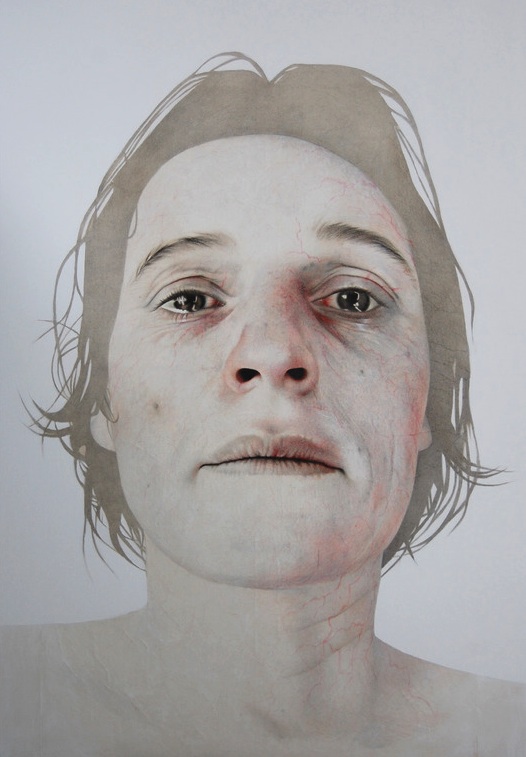 Beyond Grief, 2011, pencil, acrylic, Japanese paper on Cotton, 170 x 120 cm.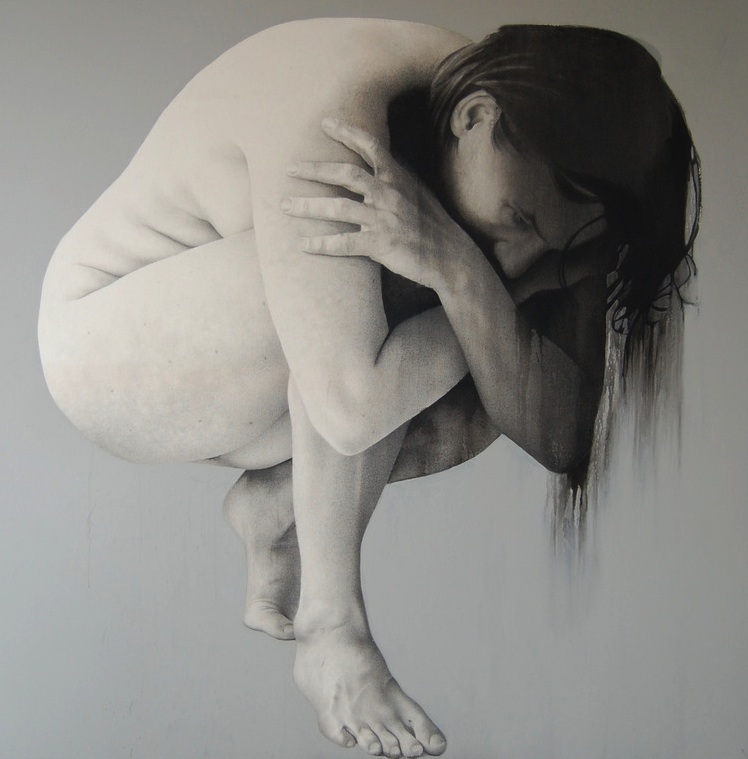 Self-Portrait, pencil and acrylic on cotton, 180 x 180 cm.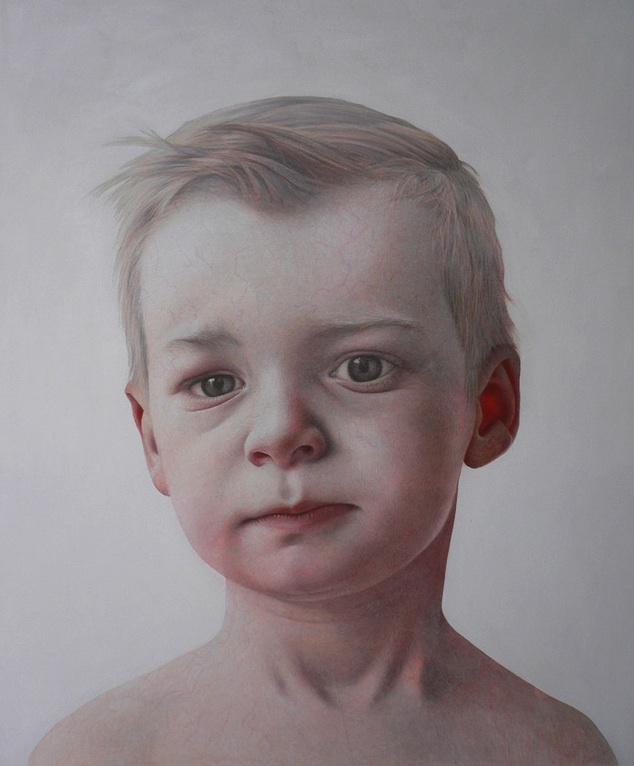 Rutger, 2007, pencil, Japanese paper, crayon, acrylic on cotton, 95 x 130 cm.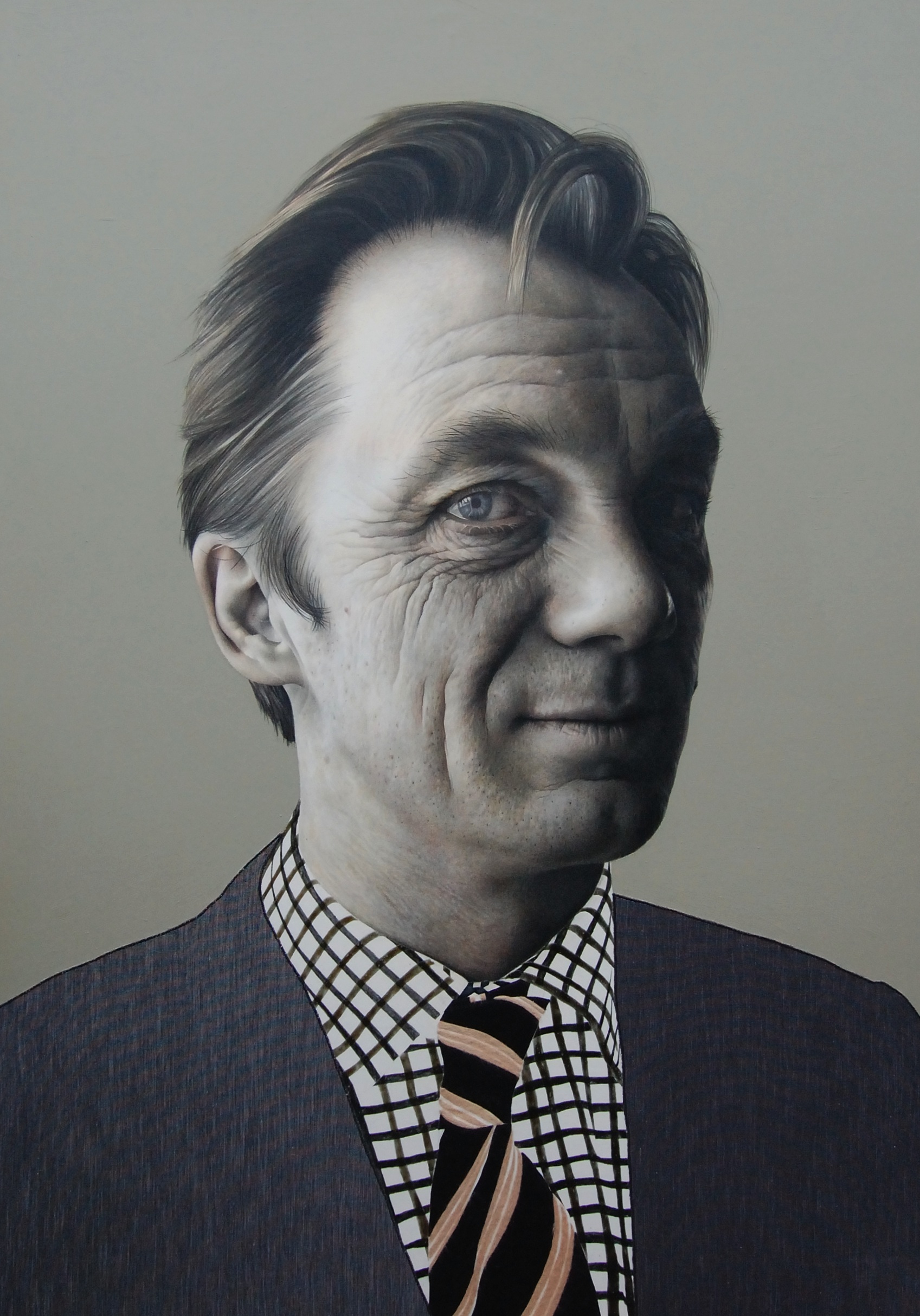 Wim Pijbes, 2009, graphite, acrylic, cotton, rubber and felt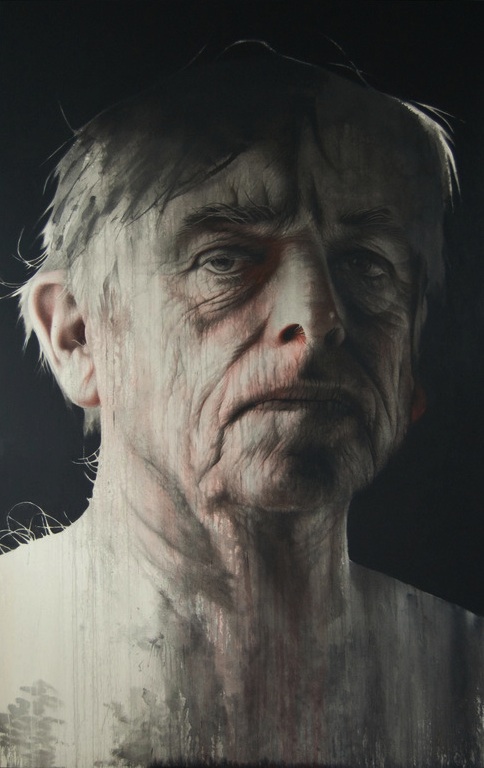 Peter, 2011, pencil, acrylic on cotton, 250 x 160 cm.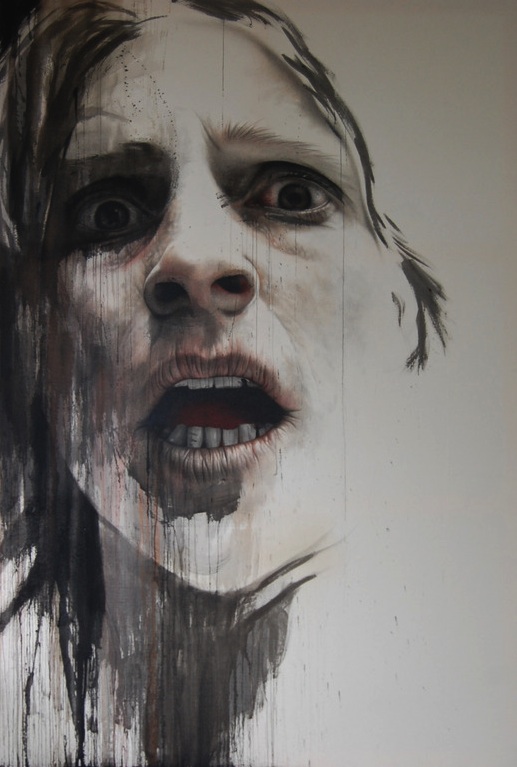 Self-Portrait, 2010, acrylic and pencil on cotton, 250 x 160 cm.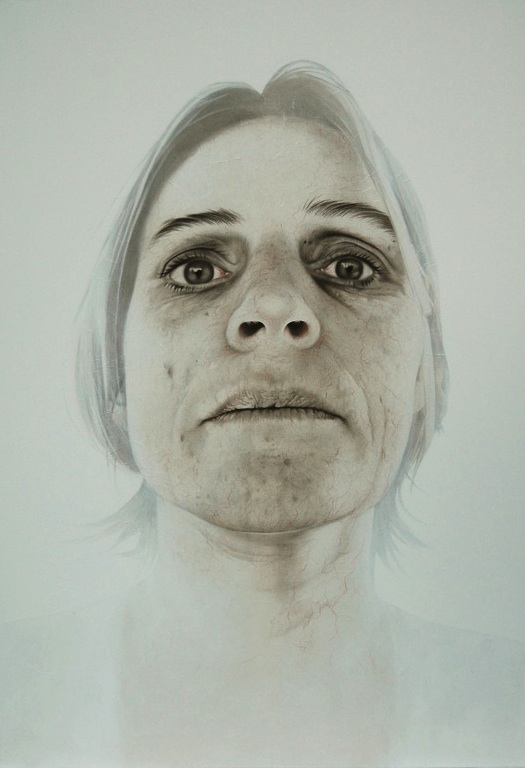 Self-Portrait, 2010, paper pencil acrylic on cotton,  170 x 120 cm. 
Artist Bio 
Annemarie Busschers (NL) was born in 1970, in southern, catholic 's-Hertogenbosch, Hieronymus Bosch hometown; she moved to the northern, protestant city of Groningen in the early 90s where she studied at the Minerva Fine Arts School; she never moved back down South. Her first body of work drinks directly from Bosch heritage; soon enough she found her own theme and language. In 2003 she makes Child I, work which signals the turning point in her oeuvre; in 2005 Chicken Pox is selected for the BP award of the London National Portrait Gallery, for which her work will be selected again in 2006 and 2008. Since then, her body of work consists of self-portraits and portraits she works on based on a photograph.
Her work belongs to the Dutch tradition of reproducing the subject matter with utter detail, as if we could touch with the eye the textures of the surfaces, the fabrics and the skin, etc Busschers work digs deeper into the meaning of contemporary individualism by treating the surfaces as landscapes with a right of their own. They are not psychological portraits, in the manner of Lucian Freud, her work is scientific, almost microscopic; she researches the surfaces of the body, of the imperfect, uneven skins, bound to illness, decay and ultimately death. They are paintings of hybrid beings where the subject is not only painted but also built by different layers of materials such as acrylic paint, pencil, pastel, epoxy, wood, wax, paper and felt. Portraits are therefore not only painted but also constructed by adding these layers onto the canvas. These layers help document the constant change we are subjected to, as if we were observing with the curiosity of a teenager who in front of the mirror stares with resentment, anger and fear the mutations the body goes through. Indeed, the individuals portrayed seem to be looking at themselves into augmented mirror. 
Busschers raw realistic portraits and self-portraits mirror today's self-obsession, the self-centeredness of the child, we haven't outgrown and which is at the core of the contemporary consumerism society. Contemporary Consciousness Studies affirm that subjective feeling is an illusion. Psychologist Susan Brown affirms, that such thing as subjectivity does not exists; there is only experience. Yet, we seem to be in the middle of a hyper individualistic society that pushes us to believe we think, act and choose as individuals. Self-centeredness might not let us be aware of the fact that we are constructed by our environment, that the so-called right to privacy disappears in the name of social control and security. Hybrid objects appear when there is a new item that makes the previous one obsolete, think for example of the complexity of the typewriter when it was being left aside by computers. While reflecting individualism and self-obsession, Busschers hybrid beings might signal the end of the self, which is yet to come.
Artist Paints Portraits Over Skype
Michael Stipe
Many of us rely on Skype to call our loved ones, but have you ever seen it used by an artist to paint portraits of people? Heidelberg, Germany-born artist Sandro Kopp has created a body of work that features friends, family and famous people who were asked to sit as models between three to five hours at a time as Koop painted them on the other side of the screen.
"I had the idea of paintings made during video-web-chats: a hybrid of a painting done from life and a painting done from a photograph: stripping the elements of three-dimensionality and presence away, putting a lens (of the webcam) between me and my sitter - but maintaining the elements of time passing and conversation: of engagement," he explains.
"During the sitting the connection speed may vary, pixelating distortions come and go and are integrated into the resulting work just as are changes in the light or in the expression of the sitter."
Lehmann Maupin Gallery, in partnership with Istanbul'74, is presenting an exhibition by Kopp in New York at Lehmann Maupin's Lower East Side gallery from now till February 4. Titled Being With You, it features Skype-sitting portraits with famous subjects such as singer Michael Stipe, actress Frances McDormand, and photographer Ryan McGinley, among others.
I like how he makes his subjects look slightly pixelated.

Frances McDormand



Ryan McGinley