Hyperrealistic Animals Created by Painting on Layers of Resin
"Goldfish Salvation" Riusuke Fukahori from ICN gallery on Vimeo.
Singapore-based artist Keng Lye meticulously produces three-dimensional works of art with acrylics and epoxy resin that lie somewhere between painting and sculpture. Using a technique originated by Riusuke Fukahori (see this video), Lye manages to produce the illusion of different animals swimming in water. The time-consuming process involves pouring resin into a bowl and then painting on top of it with acrylics, layer by layer.
Lye's labor-intensive approach requires the utmost patience and attention to detail, as each piece could consist of numerous layers. Altogether, the carefully plotted and executed layers present a rich sense of depth and life. After completion, the artist then photographs each piece as though it were just a still of real, living and breathing aquatic life in a bowl of water. Several requests have been made to purchase work from this series, known as Alive Without Breath, though it is currently unavailable. The artist hopes to sell some work, though he says it will probably be through an art gallery and admits, "[T]he problem with this kind of art is that it require[s] a great deal of time to complete, therefore they won't come cheap."
Call Parade: 100 Phone Booths Given to 100 Artists on the Streets of São Paulo

Mariane Borgomani

Mariane Borgomani

Mariane Borgomani
Call Parade is an ongoing public art project in São Paulo sponsored by Brazilian telecommunications firm Vivo, that paired 100 artists with 100 street-side phone booths giving them free reign to transform the peculiar hooded fixtures into anything imaginable. The exhibition has proven to be extremely popular and Brazilian photographer Mariane Borgomani set out to capture a number of the phones, my favorite of which is the painted day/night treatment above by artist Maramgoní. You can see a gallery of all 100 phones here. (via lustik)
yang yongliang: cigarette ash landscape

in the installation by yang yongliang, three-dimensional collages of photographs take on the form of cigarette ash


in 'cigarette ash landscape', an installation by chinese photographer and artist yang yongliang, 
black and white photographs are collaged and piled to mimic cigarette ash. 

the tip of a huge cigarette sculpture hung vertically in the installation space is revealed upon closer view 
to consist of cut and layered images of city skylines. below, a pile of ash, 
composed of small rectangular image cutouts, sits upon a length of fake grass scattered with artificial flowers.




full view of the installation




detail view of the fallen 'ash'


with a background in shan shui painting and chinese calligraphy, 
yongliang's work juxtaposes images of modern, urban life with these traditional forms. 

the structure, tones, and lines of his photography, for instance, 
are in the ancient vernacular, but treat as content cranes, cities, and street signs. 




seen in profile, the ash creates its own landscape, recalling yongliang's photography and digital artwork
Super Mario Meat Print

If you're seeing Super Mario in your meat you're either playing too many videogames or eating way too much meat. Mario is made of a t-bone steak, prosciutto, mortadella (with pistachios), bacon, sausage, meatballs, salami and capicola. His mouth is a small smooth chunk of pimento.
Annemarie Busschers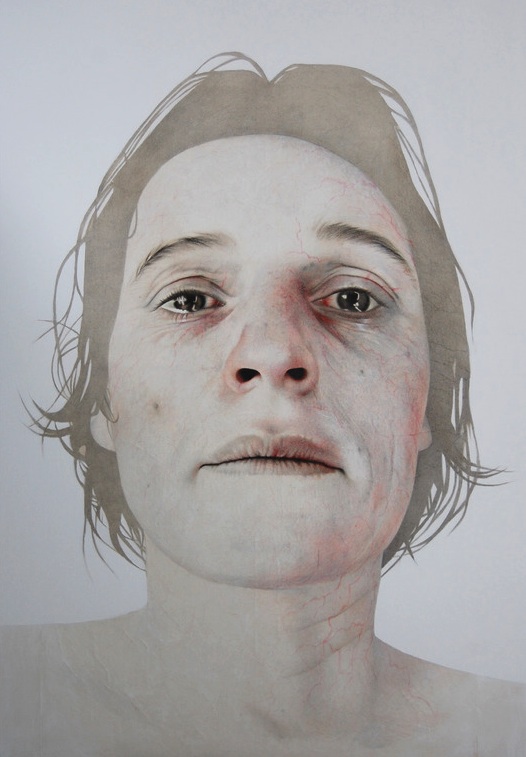 Beyond Grief, 2011, pencil, acrylic, Japanese paper on Cotton, 170 x 120 cm.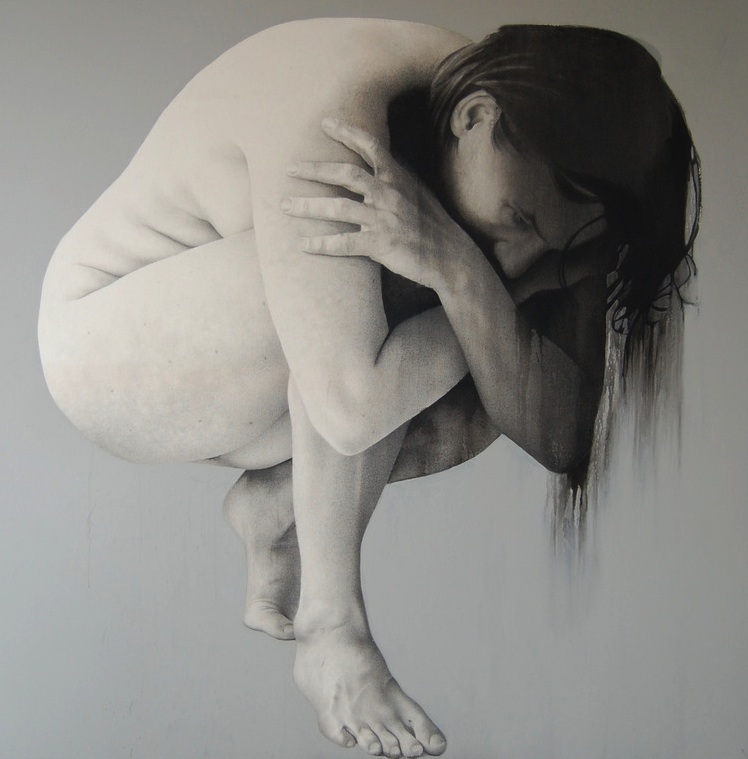 Self-Portrait, pencil and acrylic on cotton, 180 x 180 cm.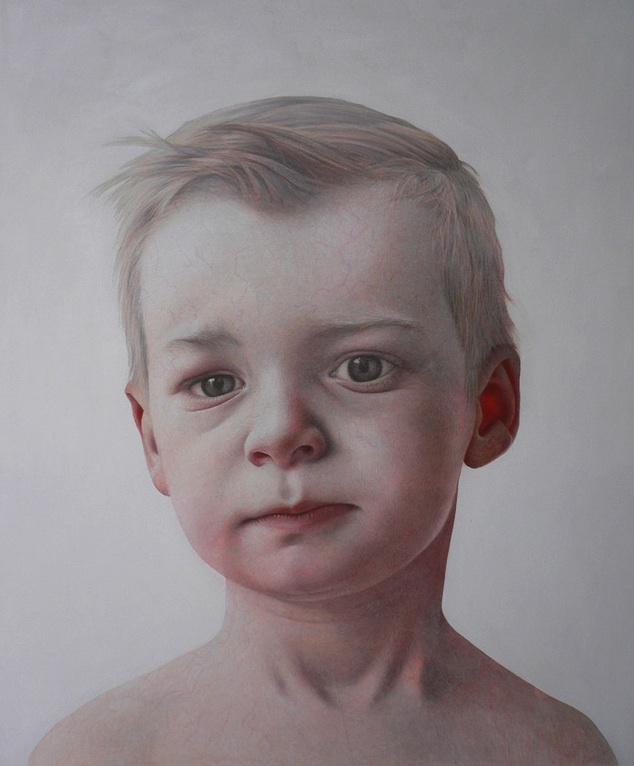 Rutger, 2007, pencil, Japanese paper, crayon, acrylic on cotton, 95 x 130 cm.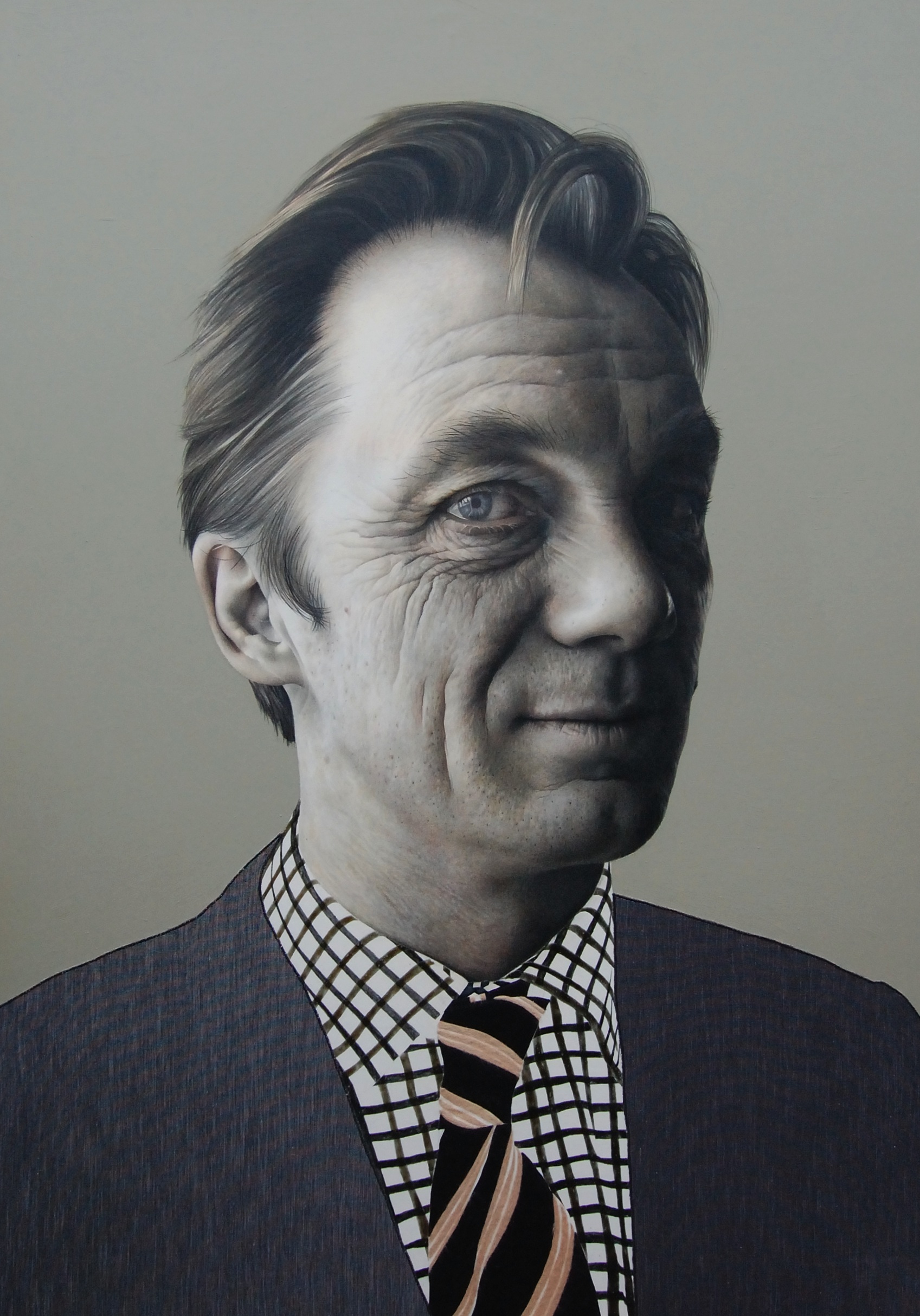 Wim Pijbes, 2009, graphite, acrylic, cotton, rubber and felt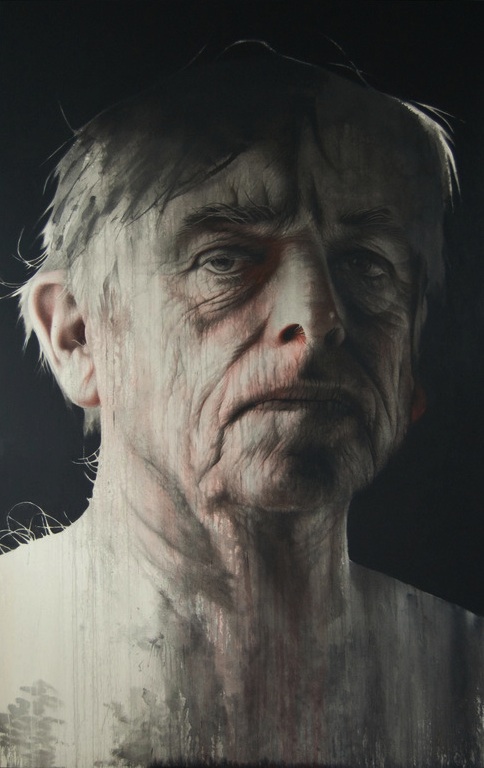 Peter, 2011, pencil, acrylic on cotton, 250 x 160 cm.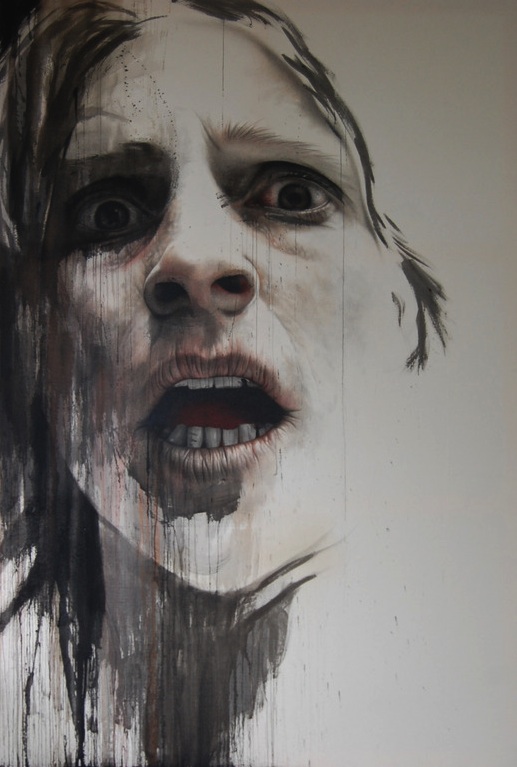 Self-Portrait, 2010, acrylic and pencil on cotton, 250 x 160 cm.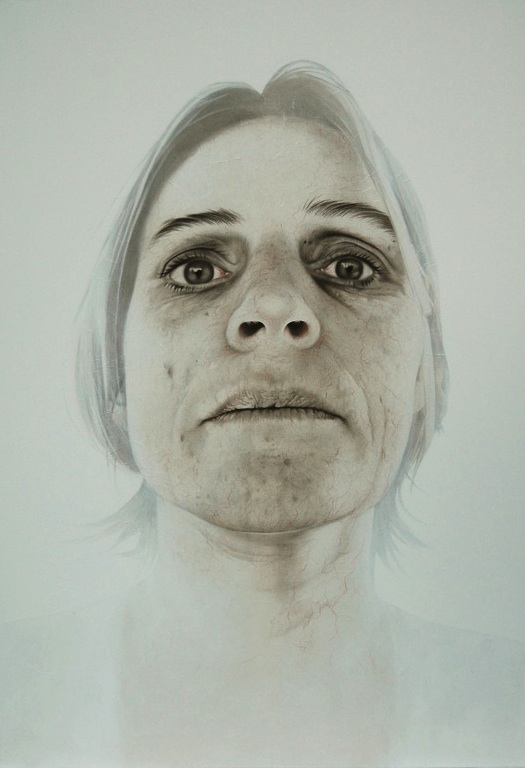 Self-Portrait, 2010, paper pencil acrylic on cotton,  170 x 120 cm. 
Artist Bio 
Annemarie Busschers (NL) was born in 1970, in southern, catholic 's-Hertogenbosch, Hieronymus Bosch hometown; she moved to the northern, protestant city of Groningen in the early 90s where she studied at the Minerva Fine Arts School; she never moved back down South. Her first body of work drinks directly from Bosch heritage; soon enough she found her own theme and language. In 2003 she makes Child I, work which signals the turning point in her oeuvre; in 2005 Chicken Pox is selected for the BP award of the London National Portrait Gallery, for which her work will be selected again in 2006 and 2008. Since then, her body of work consists of self-portraits and portraits she works on based on a photograph.
Her work belongs to the Dutch tradition of reproducing the subject matter with utter detail, as if we could touch with the eye the textures of the surfaces, the fabrics and the skin, etc Busschers work digs deeper into the meaning of contemporary individualism by treating the surfaces as landscapes with a right of their own. They are not psychological portraits, in the manner of Lucian Freud, her work is scientific, almost microscopic; she researches the surfaces of the body, of the imperfect, uneven skins, bound to illness, decay and ultimately death. They are paintings of hybrid beings where the subject is not only painted but also built by different layers of materials such as acrylic paint, pencil, pastel, epoxy, wood, wax, paper and felt. Portraits are therefore not only painted but also constructed by adding these layers onto the canvas. These layers help document the constant change we are subjected to, as if we were observing with the curiosity of a teenager who in front of the mirror stares with resentment, anger and fear the mutations the body goes through. Indeed, the individuals portrayed seem to be looking at themselves into augmented mirror. 
Busschers raw realistic portraits and self-portraits mirror today's self-obsession, the self-centeredness of the child, we haven't outgrown and which is at the core of the contemporary consumerism society. Contemporary Consciousness Studies affirm that subjective feeling is an illusion. Psychologist Susan Brown affirms, that such thing as subjectivity does not exists; there is only experience. Yet, we seem to be in the middle of a hyper individualistic society that pushes us to believe we think, act and choose as individuals. Self-centeredness might not let us be aware of the fact that we are constructed by our environment, that the so-called right to privacy disappears in the name of social control and security. Hybrid objects appear when there is a new item that makes the previous one obsolete, think for example of the complexity of the typewriter when it was being left aside by computers. While reflecting individualism and self-obsession, Busschers hybrid beings might signal the end of the self, which is yet to come.
Barry McGee & Phil Frost "Mind The Gap" Exhibit
Although it only officially opens next week, there was a special preview event last night for Barry McGee's and Phil Frost's new exhibit, Mind the Gap at Los Angeles' newly opened Prism gallery. Thanks to Arrested Motion, we can share some images with you of last night's event, and the art work on display.
More after the jump.
Illustrator Spotlight: Russ Mills
My work dwells in a netherworld between urban fine art and contemporary graphics, A collision of real and digital media it is primarily illustration based with a firm foundation in drawing, I focus mainly on the human form particularly the face, interweaving elements from the animal kingdom often reflecting the absurdity of human nature.
The Fun and Colorful Illustrations of Sami Viljanto

Sami Viljanto is an illustrator based between Helsinki and Berlin. His drawings are just bursting with energy. Each image he makes seems to be cram-packed with fun and playful characters and they jump from the page with bright and lively colors. It's hard not to feel happy when looking at his work. I could honestly stare at the bottom illustration for an hour and not get bored – those crazy little birds of his are just so cute and crazy! Check out more of his work over on his website Grande Deluxe.